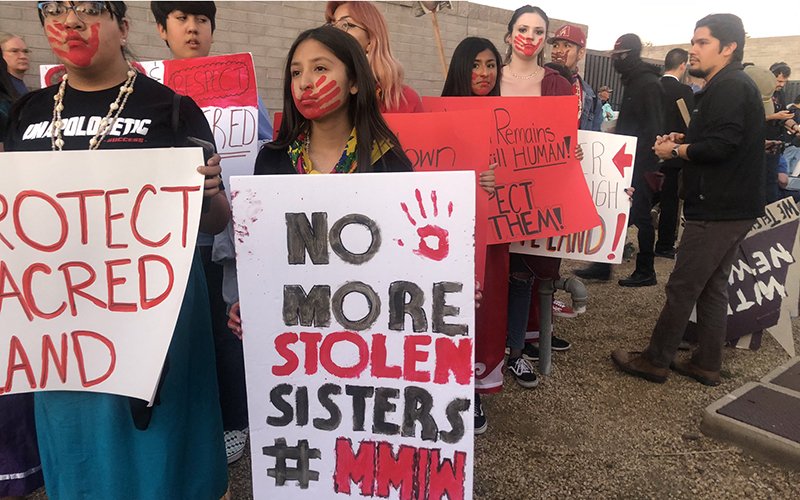 Protesters advocate for the issue of missing and murdered Indigenous women to a rally during President Donald Trump's visit to Phoenix in February. Advocates who have been raising the issue for years are cautiously optimistic about new federal legislation.
File photo by Jonmaesha Beltran, Cronkite News
***
WASHINGTON – Native American advocates and victim's families have worked for years to draw attention to Indian Country's epidemic of missing and murdered Indigenous women.
The federal government finally passed legislation that could help do something about it.
The House gave final approval this week to two bills, Savanna's Act and the Not Invisible Act, that would essentially force a review of the problem and create a federal plan of action. The bills are awaiting the president's signature.